According to Prof. Daniel Ona Ondo, chairman of the Commission of the Economic and Monetary Community of Central African States (CEMAC), the measure taken by Ali Bongo banning the export of logs to favor their first processing at the local level has started to produce positive results, particularly in these times of crisis due to both the drop in the price of a barrel of oil and the Covid-19 pandemic.
As a satisfied man and confessing to preach for his chapel, Professor Daniel Ona Ondo spoke on Thursday, April 8 in Libreville with Rose Christiane Ossouka Raponda. The chairman of the CEMAC Commission and the Prime Minister discussed, during their discussions with the Prime Minister, subjects related to the strengthening of regional integration in Gabon and the resilience shown by the country in the face of the double crisis is going through in recent years.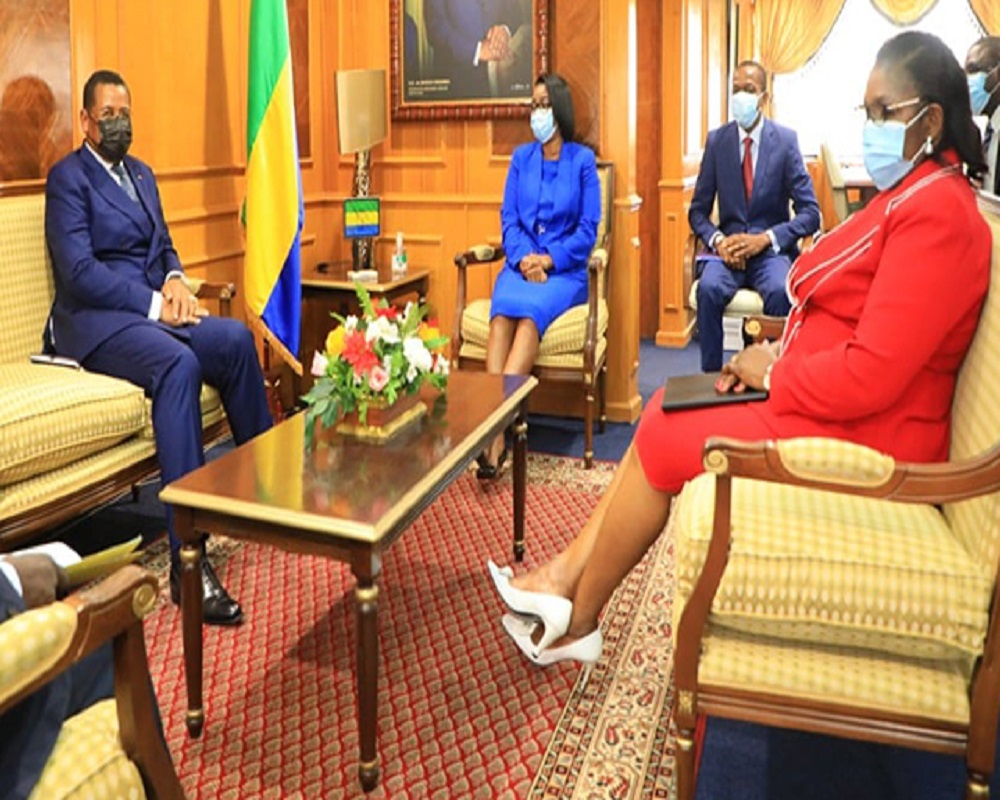 And about the measures deemed "courageous" taken by the Gabonese authorities to diversify the national economy, the positive results of which are recorded today, the former Prime Minister cites the ban on the export of logs decided by Ali Bongo in 2010. "The Head of State took the important decision no longer to transport the logs in the raw state but to process them on site. However, in economics, we know that the longer the production process, the more added value there is, "he explains.
"This measure, which was criticized at the time, is now bearing fruit. We are now carrying out the first, second and even the third transformation at the local level, which produces added value for our economy and especially more jobs for young people ", rejoices the boss of the Cemac commission. He believes that the most resilient countries are those that have diversified their economies. "I must admit that Gabon is one of those countries which, despite the firedamp that happened with the two shocks, are doing even better".
For her part, Rose Christiane Ossouka Raponda retained from her interview with the economist that, faced with the current multifaceted crisis, "it appears even more necessary today to widely diversify our economies to generate more endogenous, inclusive and sustainable growth. ; to further transform our raw materials locally, but also to strengthen regional integration to reach a market with sufficient critical mass ".
"It is in this direction that Gabon, by the wishes of the President of the Republic HE Mr Ali Bongo Ondimba, is resolutely committed", she assures on her Facebook page.