The financial assistance from the French Development Agency (AFD) granted to the Congo will allow the modernization of higher education and the structuring of the National Fund to support employability and learning (Fonea).
Two financial agreements worth 7.35 million euros were signed on July 8 in Brazzaville between the Minister of Finance and Budget, Calixte Nganongo, the French ambassador to the Congo, François Barateau , and the Director of the French Development Agency, Lionel Cafferini.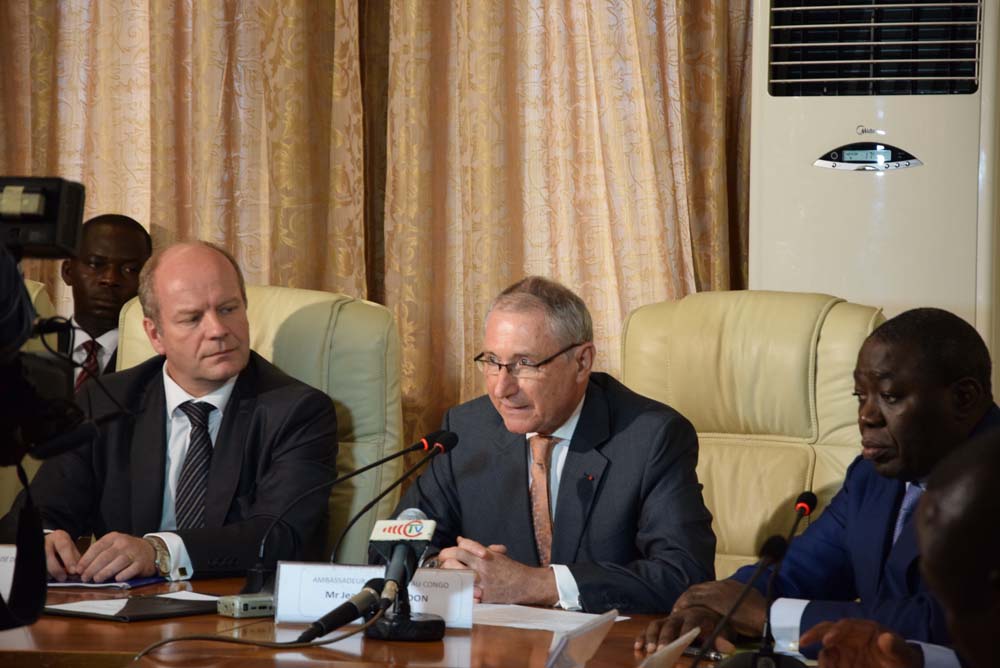 The first, up to 7 million euros, or 4.6 billion CFA francs, intended for higher education for a period of four years, aims to strengthen the training of trainers as well as to finance research projects competitively selected.
It will also be targetted towards promoting the results of Congolese research and the employability of graduates, in particular in the field of bioresources of the country, of supporting and stimulating the development of partnerships between the Marien-Ngouabi University and the French institutions 'Higher Education…
"Unfortunately, the current education system is not able to produce sufficient quality trainers. I am pleased that this support project has finally seen the light of day, " Minister of Higher Education Bruno Jean Richard Itoua says.
With regard to the second grant, France will provide support for one year of 229 million CFA francs, or 350,000 euros, with the aim of supporting Fonea in the training of agents, the structuring of a sustainable mechanism financing through the collection of the apprenticeship tax, the development of an information system for the management of activities, the implementation of steering, monitoring and evaluation tools for said structure.
"Contribute to the diversification of the Congolese economy; support companies in their rise in competitiveness; promote the social and professional integration of young people. Here are some of the ambitions that I have at heart to carry, in a determined and demanding way to accompany the Congo, "declared François Barateau, French ambassador to the Congo.
He also welcomed the inter-ministerial coordination of the structures concerned on the fundamental challenges for the Congo, which are the training of young people, the qualification of human resources and the development of national research.
Note that the holding of this ceremony was part of the strengthening of the partnership between the two countries, in particular in the field of education, higher education, professional training and research.