Despite the skirmishes that occurred on July 2 at the Ministry of Mines, between the members of the Union of Mining Professionals (Sypromines) and the collaborators  of Vincent de Paul Massassa, the latter received the members of the office of this union on July 6.
Relations between union members and the hierarchy of the Ministry of Mines are on the wane. The July 2 dispute between unionists and the close security of Minister Vincent de Paul Massassa is now a thing of the past. With kindness, the Minister exchanged, on July 6, with officials of the Union of Mining Professionals (Sypromines). The two parties wanted to clarify this matter, against the backdrop of the unionists' demands.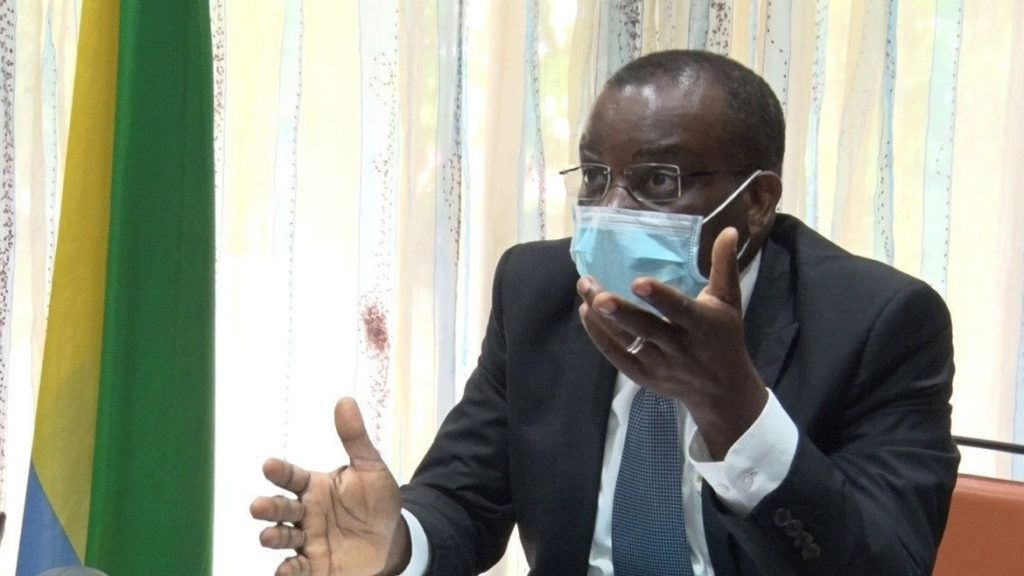 The Minister of Petroleum, Hydrocarbons and Mines, Vincent de Paul Massassa, wished to resolve the differences that arose within his department because of the claims of the agents of the Mines. Favouring dialogue, "a pledge of social peace", he reiterated his availability and his commitment to finding ways and means enabling solutions to the problems posed, as far as possible.
The members of Sypromines, for their part, made an inventory of the General Directorate of Mines and Geology (DGMG), while presenting their claims. Sypromines claims that Ascoma will cover agents' health insurance, the proportional mining royalty (RMP) and vouchers for construction materials.
The member of the government was receptive by asking the trade unionists to give him a few days to calmly analyze these demands. Both sides are now oriented towards consensus and the preservation of social peace within the ministry