Alain Ekambi, a Cameroonian has created a Social media platform to promote African values. "Dikalo" which means message in the Douala language is a social media platform like Whatsapp and WeChat . But its peculiarity is that you can get access to it without using your personal details.
All is is use your email and chose an identifier. One of the main features is the use of African emoticons and languages to bring Africans together. On what prompted the birth of Dikalo, Alain Ekambi believes it was time for Africa to have a voice in the social media ecosphere.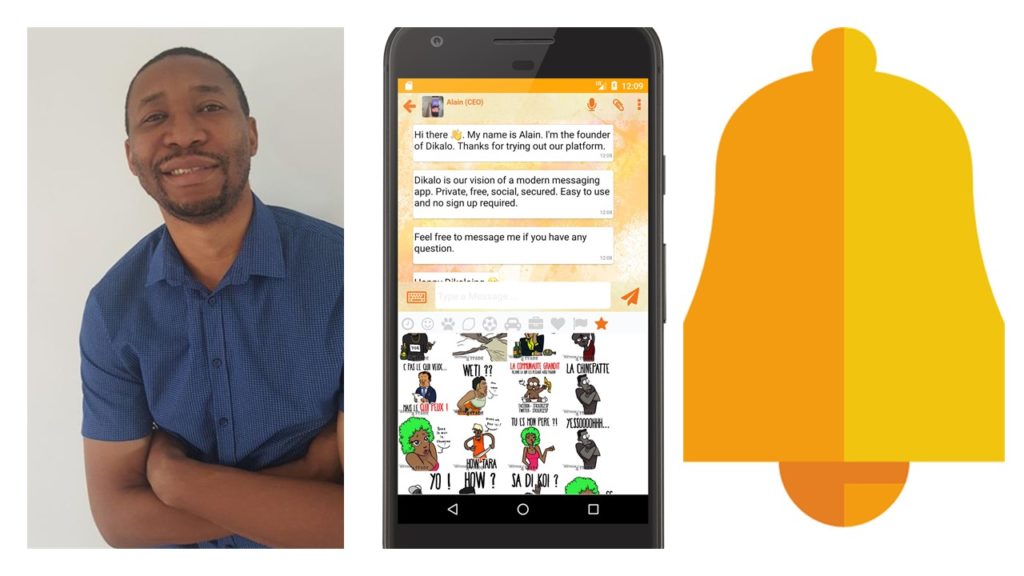 "Communication in Africa through social media applications is controlled 99.9% by inventions from the West. Facebook, Whatsapp, Twitter. Why don't we create a platform to showcase African experiences without depending n foreign platforms?" Ekambi wonders.
The creator says that Dikalo represents Africa miniature because " we are creating a home for all Africans. Even you are out of the continent, we want you to feel at home. " This through emoticons that are purely African but other services are also envisaged in the future.
The major advantage of Dikalo is respect for private data. Each user in Dikalo has a private personal code. It is with this code that you could find a friend on Dikalo. It is also possible to allow Dikalo to access your telephone directory. Dikalo will be able to allow you to send a friend request to your contacts already on the platform.
Note that access to the directory is purely voluntary and not compulsory like on other messaging services. Thus each user controls himself or when and how he shares his private information. Of course,there is also a focus on Africa. We will give priority to our continent in what we do. A bit like WeChat in China or Hike in India.
"Dikalo is not only an app but a technological ecosystem. In its second version to be released soon, African authors can sell their publications through the platform. The application according to the creator has lots of surprises for users.
A young Cameroonian born 37 years ago in the economic capital of Cameroon, Douala, Alain Ekambi is a lover of information and communication technologies. His educational background is proof enough, especially through his Diploma in computer engineering won at the Technical University of Munich in Germany where he resides.
After his studies, the Cameroonian engineer decides to enter the world of entrepreneurship and co-creates his first company Ahomé Innovation Technologies; a company specializing in software development for small and medium businesses.