The issuing institute of the BEAC (Bank of Central African States) is said to be making final adjustments to its plan to put the new banknotes and coins into circulation. Specimens of the banknotes have been leaking on the internet for a few days.
The BEAC will soon put into circulation new denominations of banknotes, 500, 1000, 2000, 5000 and 10,000 FCFA, to replace the current banknotes officially launched on November 24, 2003 and which should normally be withdrawn from circulation since 2012. In Central Africa, the renewal of denominations of banknotes and coins takes place in principle every ten years.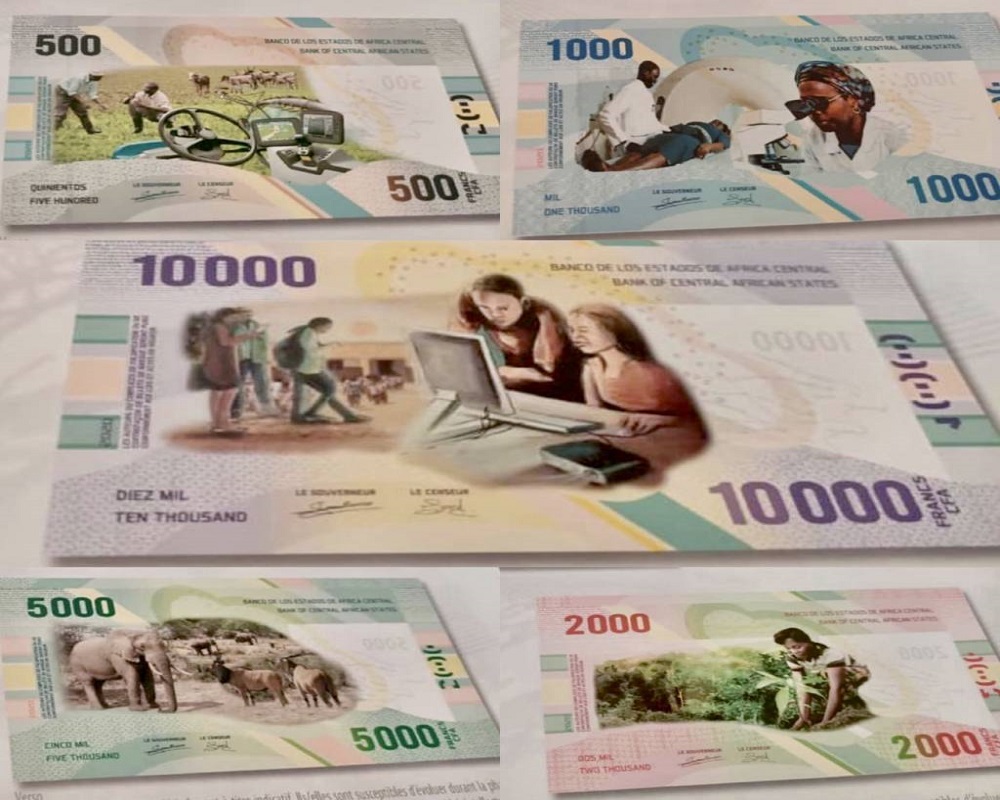 It was at the end of the ordinary session of the Ministerial Committee of the Central African Monetary Union (Umac), held on October 2, 2019, at the headquarters of the Central Bank (Yaoundé), that the renewal of the banknotes been revealed. "Indeed, the committee took note of the launch of the design work for a new range of BEAC banknotes (…) In accordance with article 33 of the BEAC statutes, it urges the government of the Central Bank to finalize the work. necessary for the creation and gradual release of this new range, as quickly as possible, "indicates the press release from the community institution.
If central bank sources confirm the information about the specimens of the new banknotes, they do not specify that it is these specimens that will effectively be the new range that the BEAC is preparing to put into circulation, or these specimens. are just part of the samples the central bank is working on. "For the moment, the information relating to the new range of banknotes is not to be made available to the public."
Looking at it, it's hard not to admit that the range of leaked banknotes is internal to the BEAC. Because, in addition to the coat of arms of the central bank which are visible there, one observes on these notes of 500, 1000, 2000, 5000 and 10,000 FCFA the wish to promote for the first time all the official languages ​​in force in the CEMAC zone, in particular French, English, Arabic (Chad) and Spanish (Equatorial Guinea).
Just like the 2002 range banknotes, still in circulation, the BEAC wanted to improve the technical characteristics of the denominations to the same level of European standards, as well as the formats of the banknotes which were also designed with a little more aesthetics. From a security point of view, finally, the BEAC has added the latest technological innovations in the manufacture of banknotes to be able to avoid counterfeiting or counterfeit banknotes.