The Director of the French Development Agency (AFD) in Gabon has met with the Minister of National Education on June 4 in Libreville. The donor has notably promised to speed up the pace of work for the delivery of 89 of the 500 classrooms planned under the Education Sector Investment Project (Pisa).
A recommendation from the education task force in 2018, the Education Sector Investment Project (Pisa) will move on to the second phase, with the delivery of 89 classrooms in Libreville. An imperative raised between the Ministry of National Education and the French Development Agency (AFD) on June 4 in Libreville.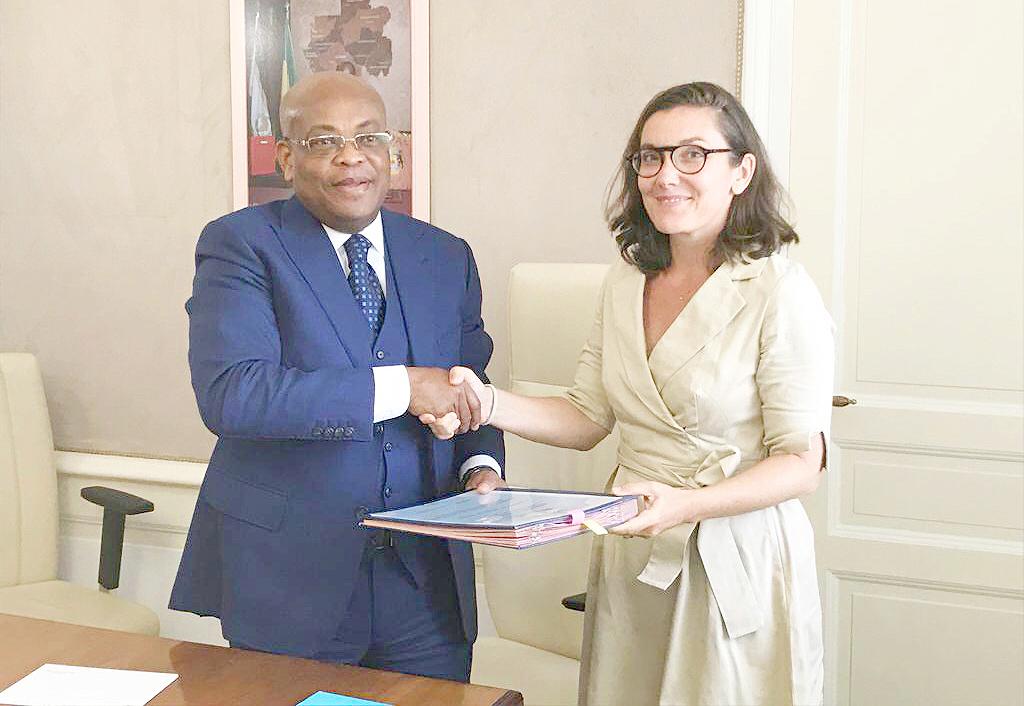 Funded to the tune of 101 billion CFA francs, the Pisa program aims to improve access to primary and secondary education in Libreville and Port-Gentil, in particular through the construction and rehabilitation of 500 classrooms in the areas the most deficient in school infrastructure.
"Construction in progress on five Libreville sites is continuing. They are obviously a bit constrained, due to the curfew and reorganized working hours that prevail for all companies, " the AFD director for Gabon recognized. "We are still going to try to extend working hours to allow construction to progress more quickly," assured Laetitia Dufay.
Ultimately, the Pisa program is expected to improve intake capacity and reduce the average number of students per class, benefiting more than 23,000 students. This ambitious project also plans to improve the quality of education and school life. In this regard, the French financial backer also intends to be present.
"From discussions with the Minister, I understood that there was also a reflection around the educational tablets, which could be adopted here in Gabon to improve, modernize the education sector and allow students, in times of crisis or normal, to follow the lessons in a lasting and regular way ", Laetitia Dufay conclusion.