A regional workshop has been opened since January 28, 2021 in Douala to harmonize the provisions of OHADA with national rules and trade laws in Central Africa. The work will take place from January 28 to 29, 2021. For two days, experts from the Organization for the Harmonization in Africa of Business Law (OHADA) from Chad, Central African Republic, Congo, Gabon, Equatorial Guinea and Cameroon, work for the compliance of OHADA law in the AfCFTA, effective since January 1, 2021.
Initiated in partnership with the international organization of La Francophonie, the Douala meeting aims to assess the OHADA corpus, that of national rules, regional trade laws and the means of harmonizing or adapting them in order to avoid possible litigation. and multiple jurisdictions competent in the AfCFTA.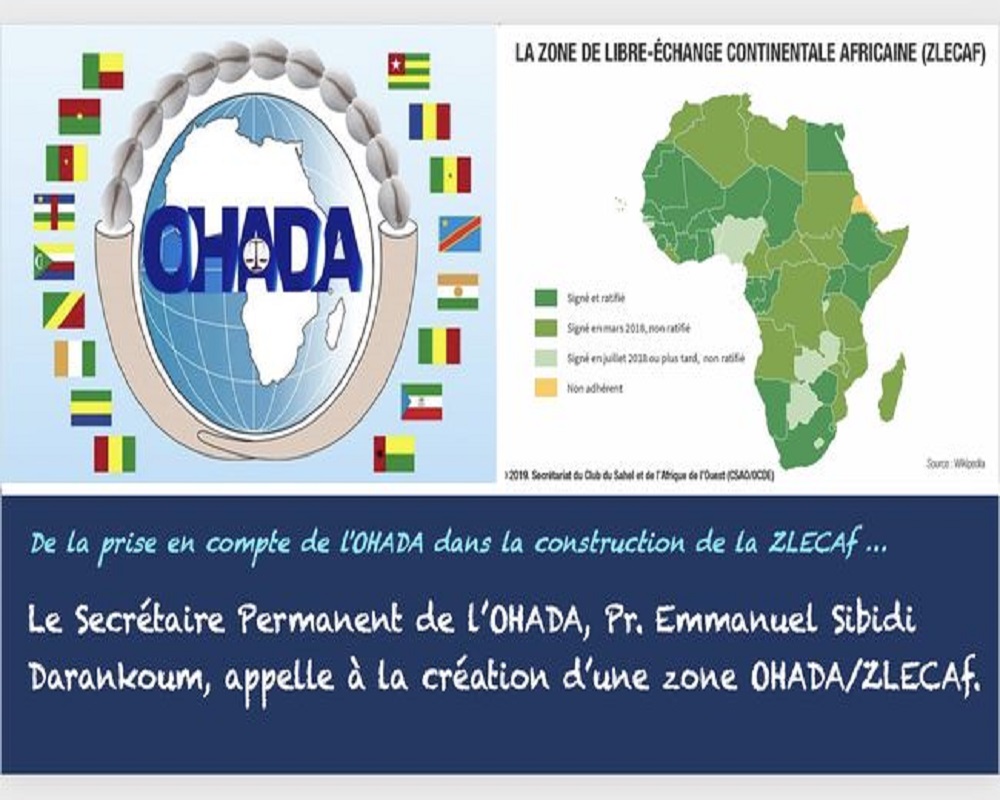 "The entry into force of the AfCFTA must be based on legal instruments," said Thibaud Nambogona, representative of the permanent secretary of OHADA. In addition to the study on the applicability of OHADA law in Chad, difficulties in the various OHADA national commissions, the participants will formulate recommendations to guarantee legal and judicial security for investors and companies in their respective countries.
For Danielle Cibelle Biwaou of the Gabon Chamber of Commerce, "we are here to be able to communicate information to them and encourage them to understand the challenge of this organization that is OHADA, in order to find the junction point between the different elements ".
Established in 1993 and revised in 2008, OHADA essentially aims to improve the investment climate in some twenty countries in Central Africa, West Africa and the Indian Ocean. The AfCFTA is expected to cover a market of 1.2 billion people, representing a gross domestic product (GDP) of $ 2.5 trillion. According to the Economic Commission for Africa (ECA), the implementation of the AfCFTA could increase intra-African trade by 52.3% by eliminating import tariffs, and double it if non-tariff barriers are reduced.
A flagship project of the African Union's (AU) agenda 2063, the AfCFTA is also a market with great potential. Because according to projections, Africa will have 2.5 billion people by 2050 and will see its economy grow twice as fast as that of developed countries. New legal and economic challenges will have to arise from the pitfalls and conflicts in the future. Hence the urgency for OHADA to harmonize its corpus with this new situation, to avoid conflicts of jurisdiction in the largest free trade area in the world