In a surprising turn of events, Gabon has been thrust into political chaos as the military assumes control of the nation. Following the detention of President Ali Bongo and the nullification of his recent election victory, the military has appointed a high-ranking official as the interim president. This dramatic shift in leadership has sent shockwaves through Gabon, leading to financial instability and drawing international condemnation. This article delves into the unfolding situation and its implications for the nation and the wider region.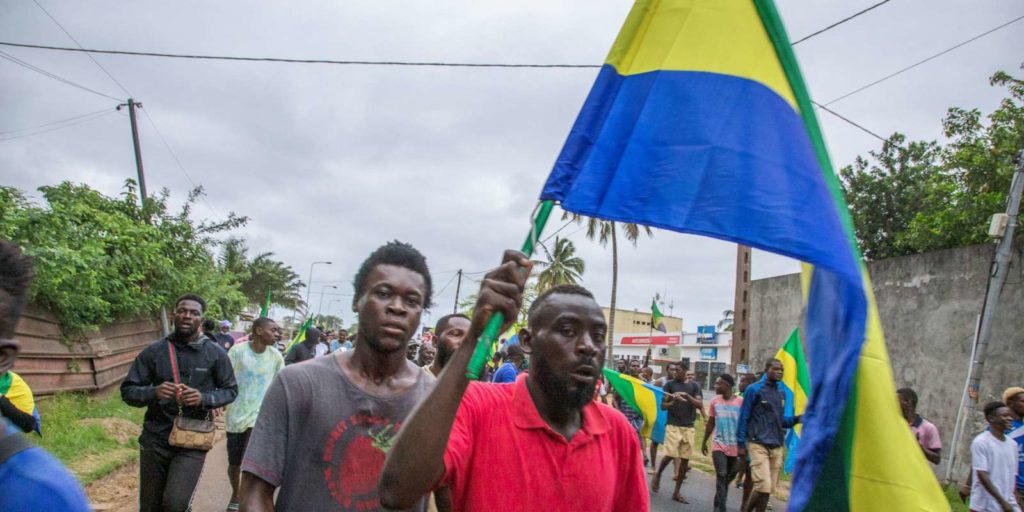 In the early hours of Wednesday morning, army officers took control of the government in this Central African country. They announced the cancellation of the August 26th election and the dissolution of key governmental institutions. The announcement had an immediate impact on Gabon's financial standing, causing a drop in the value of its dollar bonds. Notably, the country's bonds due in June 2025 and November 2031 were among the poorest performers in emerging markets on that day.
Should this takeover succeed in the former French colony, it would mark the ninth instance of such an event occurring in sub-Saharan Africa within the past three years. This development follows a recent coup in Niger that took place the prior month.
The African Union has expressed strong condemnation of the attempted coup. The organization urged the armed forces and security personnel to remain committed to their constitutional duties and to ensure the safety of President Bongo. Moussa Faki Mahamat, the Chairman of the African Union Commission, conveyed this message in an official statement.
France, as well, has denounced the coup. A government official stated that President Emmanuel Macron's administration is closely monitoring the unfolding situation.
President Bongo, along with his family and personal physician, is reportedly in custody. Furthermore, one of his sons has been apprehended, as reported by military officials in a televised announcement earlier on Wednesday.
The reported election victory of President Bongo, securing 64.3% of the vote, occurred after changes were made to Gabon's constitution. These changes allowed for the president to be elected in a single round, and mandated that voters select both their preferred leader and lawmakers from the same political party.