The Minister of Forestry has the ambition to boost employment in the forestry industry. By inaugurating the Azobe processing plant in Ogooué Lolo on August 27, Lee White signaled his desire to create 200,000 jobs within ten years.
Strengthen the wood industry as a major provider of jobs. This is the mission of the Minister in charge of Forests. "We have a vision to combine valuable species of natural and planted wood. Our objective in 10 years is to create 200,000 jobs and multiply the forest economy by ten over ten years, "said Lee White, who was speaking at the inauguration of an Azobe processing plant in Ogooué. Lolo, August 27.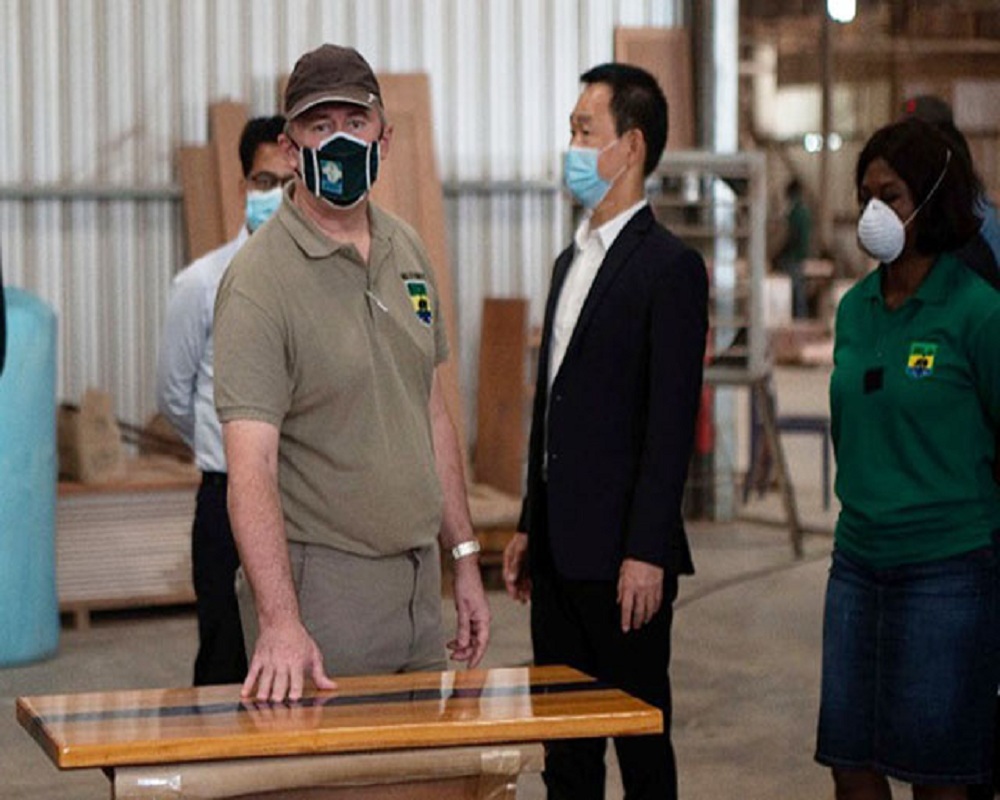 The minister is on tour in Ogooué-Lolo and Ogooué Ivindo, as part of a mission to control and monitor forestry and wildlife activities. In addition to the inauguration of the plant, he spoke with economic operators in the sector, in particular on the challenges they face in this period of Covid-19.
In order to boost the performance of the sector, the Gabonese authorities have adopted a strategy aimed at accelerating the transformation of the timber sector, guaranteeing a sustainable and reliable supply of logs, protecting high-value species, achieving one billion dollars in exports. of wooden furniture and position itself among the top 10 global furniture exporters. Lee White clearly intends to play a major role in achieving these goals.