---
After the choice of Airtel as relay to the Gabonese authorities in the materialization of the submarine fiber optic cable project "2Africa" ​​supposed to pass through Gabon, the initiative of the giant Facebook is at the center of discussions at the Ministry of Communication and the digital economy where we want to understand the real ambitions of the said project.
Alongside the Central African Backbone (CAB 4) financed by the African Development Bank (Bad) and whose deployment is continuing, Gabon could accommodate another fibre optic cable under its waters. The latter, with an overall length of 37,000 kilometres, is a Facebook project that aims to connect 23 countries in Africa, the Middle East and Europe. Gabon was chosen among the countries expected to host the social media giant's landing stations. The Gabonese subsidiary of Airtel was chosen to act as a link with the authorities.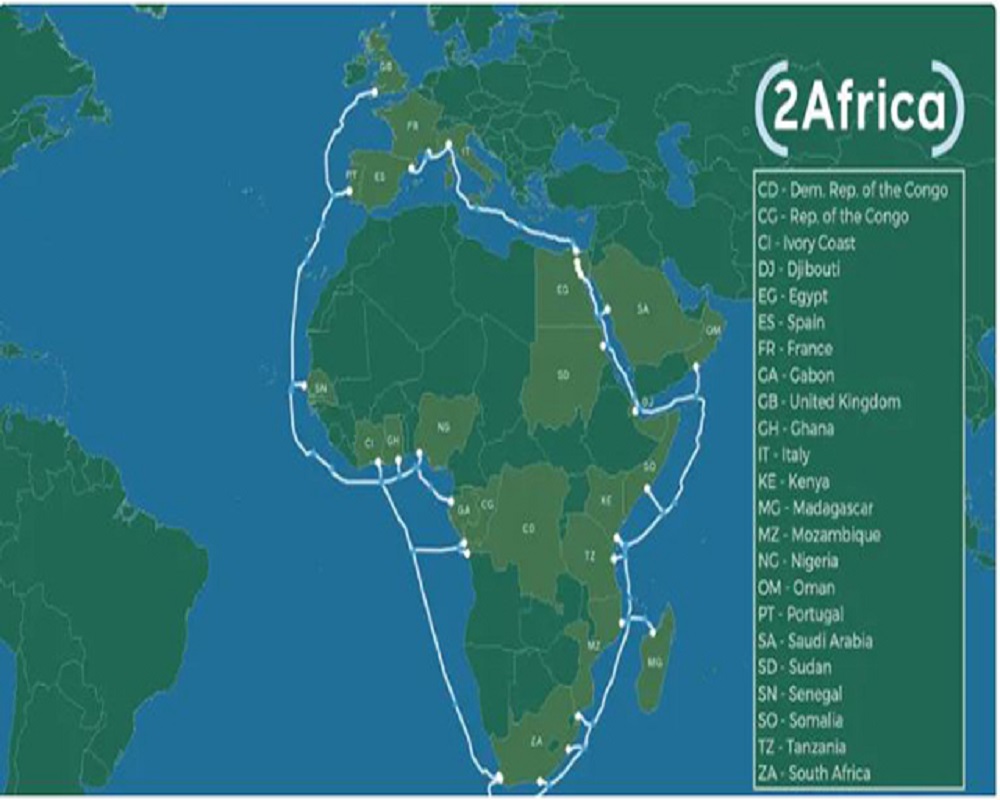 A bit sceptical, Edgar Anicet Mboumbou Miyakou wanted to meet with experts in the field and the various officials of the structures under supervision before giving the government discharge. The Minister of Communication and the Digital Economy has indeed launched, Thursday, December 17, reflections on this project which is already proving to be more important than "Dunant", the project imagined by Google which planned to link France to the United States. United.
Last May, Najam Ahmad and Kevin Salvadori, in charge of the project at Facebook, specified that the submarine cable that their company plans to deploy would offer a network capacity three times greater than that of all the other channels that serve currently Africa. To do this, the social network plans to join forces with several African and European telecom operators to build its project.
"When completed, this project will provide much-needed Internet capacity, redundancy and reliability, and complement increasing capacity demand in the Middle East. Finally, 2Africa will support the growth of 4G, 5G and broadband access for hundreds of millions of people, "the statement from Facebook executives said.
The response of Gabon which is part, with the DRC and the Congo, of the three countries of Central Africa to host the Facebook installations as part of the "2Africa" ​​project will be formalized in a few weeks, the ministry is assured. in charge of the digital economy.