In his statement, in  a prelude to the celebration of the 146th World Post Day commemorated on October 9 of each year, the Post and Telecom Minister, Léon Juste Ibombo, considers that the digitization of the post is an imperative of modern times.
"The digitization of the post, as it can be noted, is a modern day imperative which calls for innovation, integration and inclusion, without which there would be great risk of eliminating the digital divide", declared Minister Léon Juste Ibombo. Indeed, the celebration of this event serves to recall the importance of the post, to support postal agencies around the world in achieving economic and social objectives.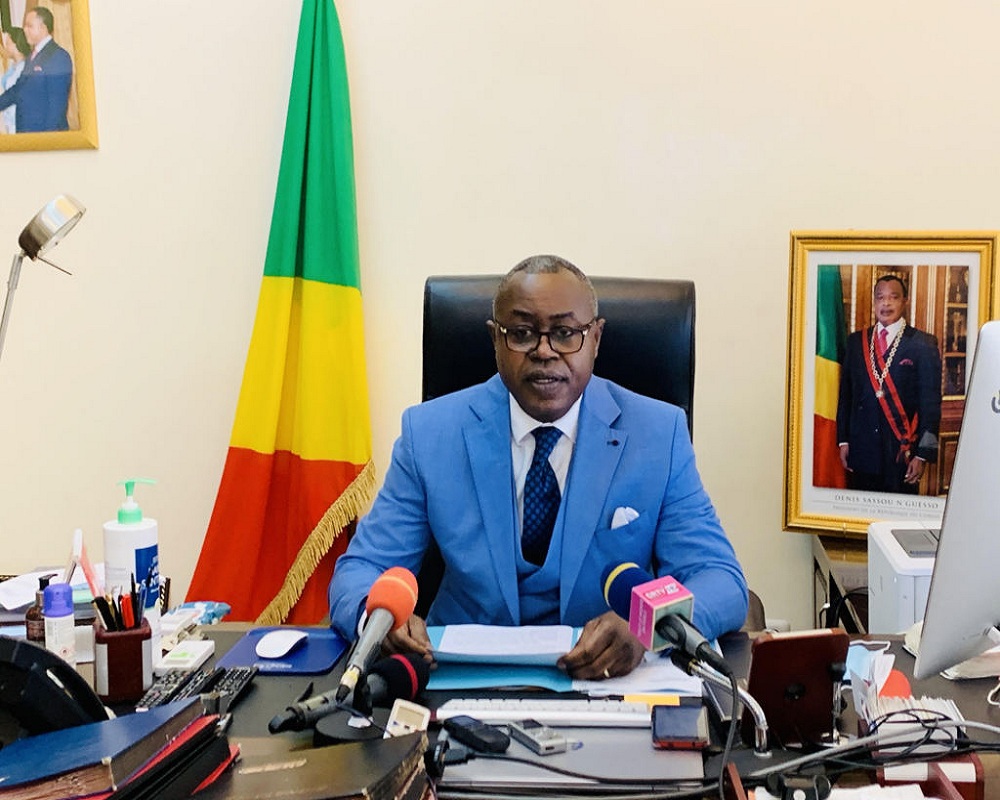 The minister in charge of the post indicated that the outbreak of the Covid-19 pandemic has shaken up the global postal sector, which employs more than 5 million people. "The induced effects of Covid-19 have strongly affected the postal sector by: the drastic reduction in incoming and outgoing traffic, the half-masting of activities generating volumes and domestic revenue and the additional costs linked to the Covid-protection constraints. 19 and transport of requisitioned personnel, "he said.
Indeed, the new Congolese postal service resulting from a public-private partnership weighed in the government's choice to grant Sopéco the payment of more than 10,000 households for emergency allocations, granted by the head of the State in order to relieve 200,000 vulnerable families. This approach, he says, which induces actions of innovation, integration, inclusion, reflects the interface between the post office, public authorities, customers, information and communication technologies.
To do this, the government calls on the population to show solidarity in order to continue to meet the challenges of sustainable development despite the pandemic.
In his statement, Minister Léon Juste Ibombo announced that as part of the operationalization of the electronic stamp, a quota has been granted to the Congo Post and Savings Company to meet its regulatory and statutory obligations. Also, with regard to the year 2021, the ministry is committed to continuing the redeployment of the national postal network and the establishment of an integrated Postal-Simpost management information system.
Welcoming the Universal Postal Union (UPU) which works to develop the international postal sector and promote the socio-economic development of member countries, Léon Juste Ibombo recalled that the UPU has 192 member countries including Congo. "Encouraging, in the era of digital dynamics, Posts to give priority to digital transformation, the UPU, which is systematically listening, has highlighted its postal vision for the future of the post", he said.
In addition, Léon Juste Ibombo will bring together the main state and private actors in the postal sector on this day to discuss the issue of the impact of customs on postal activity. "Their shared views and their commitments open up the prospect of improving working relations in the interest of our country," he concluded.