After a few weeks of trial and error, the employers' unions and the club representing the banks met on October 16 to try to remove the last obstacles. Officially, economic operators will be able to come to the counters from October 21.
Economic operators demanded this consultation with the Club de Brazzaville, the economic interest group set up by a group of banks BSCA, LCB, BGFI and Écobank. They were worried about the selective criteria prioritizing the Chinese major works creditors and the discount rate imposed by the group of banks, and especially the lack of consultation between the two parties.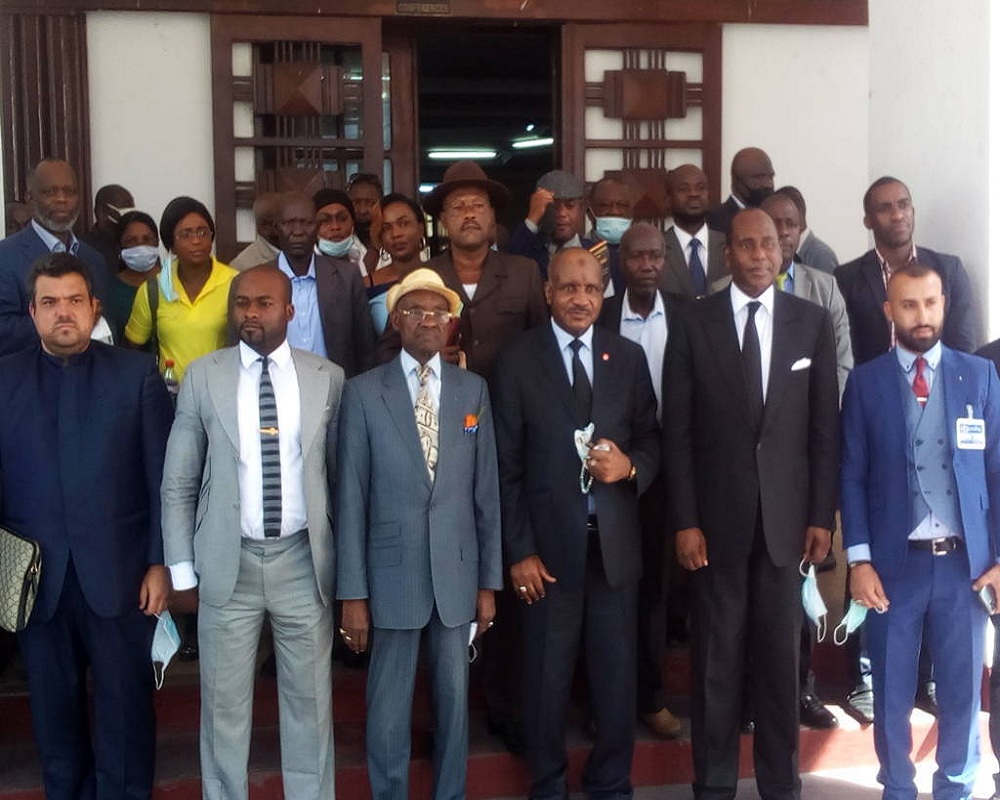 The president of the National Union of Economic Operators of Congo (UNOC), El hadj Djibril Abdoulaye Bopaka, like other business leaders, said he was relieved after the meeting. "We believe that the collaboration has been established with the Brazzaville club. There are a lot of technical questions, in particular on the discount and the percentages to be taken, which we will discuss during the next meetings. We must first look at these issues with the government, through the Caisse congolaise d'amortissement (CCA), "he said.
Indeed, the club was represented at the meeting by the president of the Chamber of Commerce of Brazzaville, Paul Obambi, who insisted on the will of the government to revive economic activities. According to him, only companies that have made a commitment to relaunch their activities and the discount rate set at 6% will be received at the counters.
The operation concerns all companies operating in the Republic of Congo, regardless of the nationality of their shareholders. "The process is simple, the economic operator comes to the CCA and to the club to sign the commitments related to the payment of the debt. Acceptance of Club conditions is not mandatory. Economic operators who can get paid outside of the Brazzaville Club are free to take their steps. However, the fact of being taken in by the club shows that he has accepted his conditions, "said Club de Brazzaville president Paul Obambi.
The group of four banks has pledged to mobilize around CFAF 300 billion, with a view to clearing part of the domestic commercial debt estimated at over 1800 billion. This payment phase only covers the audited receivables for 2014, 2015 and 2016.