With a production capacity of one million tonnes per year, the second cement production plant of the Ciments de d'Afrique group (Cimaf) was officially commissioned on September 21 by the Prime Minister, Rose Christiane Ossouka Raponda.
The Gabonese subsidiary of the Moroccan group Ciments de l'Atlas, Cimaf Gabon, is strengthening its production capacities. The Group officially commissioned its second plant in Owendo on September 21. The ceremony was chaired by the Prime Minister, Rose Christiane Ossouka Raponda, in the presence of some members of the government.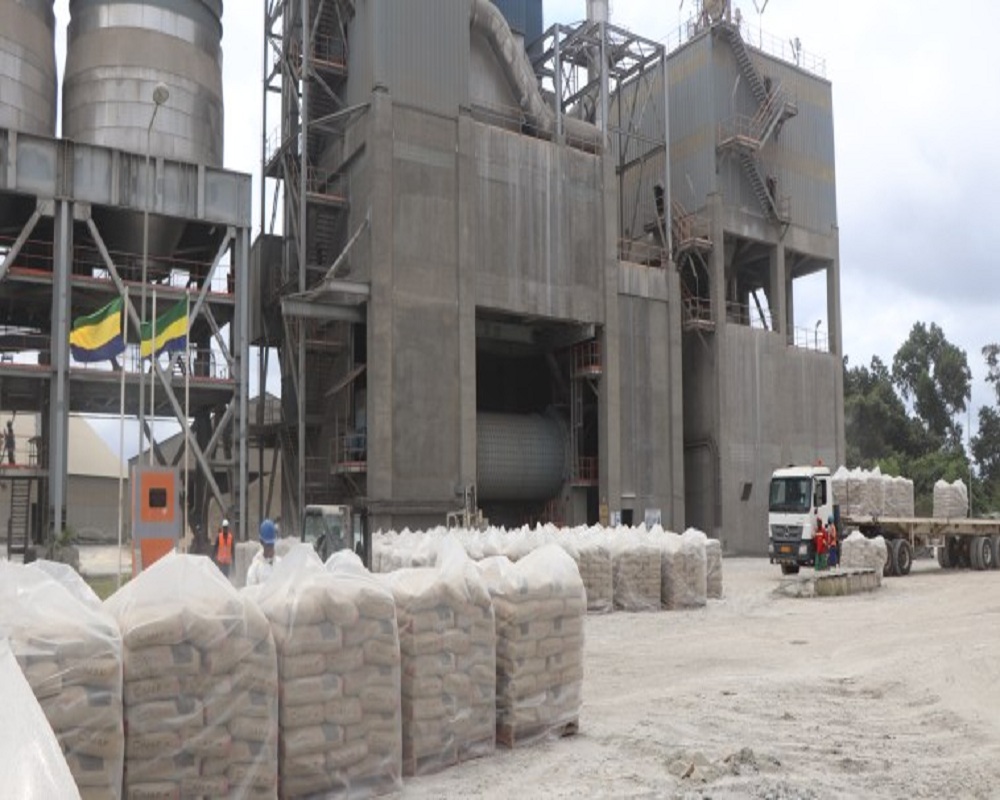 With its new facilities worth CFAF 9 billion, the group aims to produce around one million tonnes per year. This, in a market whose local demand is 600,000 tons. Welcoming this investment, the Minister of Trade, Industry and Small and Medium Enterprises, Hugues Mbadinga Madiya, said that this plant will help stabilize cement prices in a context of strong demand, driven by the boom infrastructure projects and the rapid growth of the real estate sector.
According to the CEO of Cimaf, Salim Kaddouri, Cimaf Gabon is a solid development partner, "with cumulative investments made over the last 5 years at around 61 billion CFA francs, namely the initial investment of 23 billion CFA francs for the construction of the plant, then 29 billion for the recapitalization of Cimgabon and now 9 billion CFA francs for the extension of our plant ".
The new production line makes it possible to produce various grades of cement. It is made up of equipment meeting international standards. According to its promoters, this plant is ecological in that it has, on the one hand, a filtration system made up of a dozen bag filters to limit air pollution, and on the other , an air cooling system to preserve the use of water and rationalize its consumption.
Cimaf Gabon now employs more than 650 people. The company maintains a network of a dozen subcontractors, around fifteen distributors, around twenty carriers, around thirty resellers, nearly 300 retailers and 6 cement distribution platforms making it possible to supply the entire territory. national.