Luc Magloire Mbarga Atangana offered amounts between 11,000 CFA F and 1.8 million CFA francs to producers who distinguished themselves in the sale of so-called grade 1 beans during the 2017-2018 campaign.
The payment of the quality cocoa premium to producers for the 2017-2018 campaign is effective. The first stage of its handover began on March 23, 2021, in Biakwa, a locality located in the Mbam and Kim department, in the Center region. The Minister of Commerce handed over amounts ranging between 11,000 FCFA and 1.8 million FCFA to the 1087 producers concerned for a total envelope of 216 million FCFA, provided by the National Cocoa and Coffee Office (ONCC).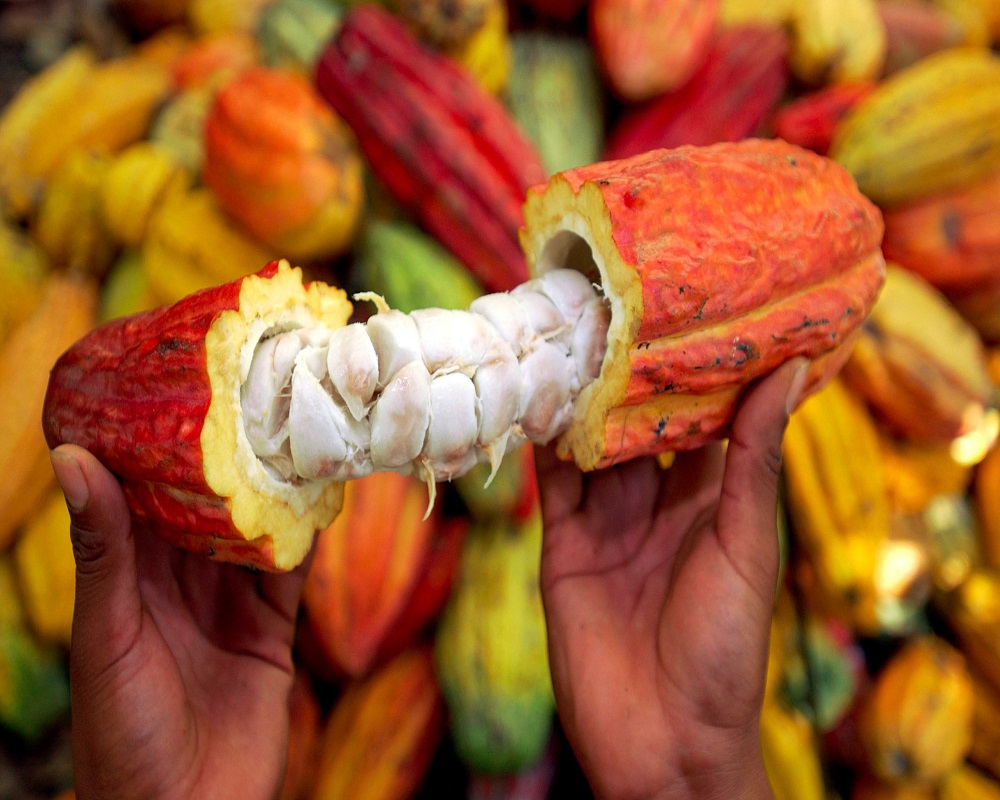 This premium, decided by the Head of State Paul Biya, rewards producers who take the trouble to produce good quality cocoa (grade 1 beans). In his speech in Biakwa, the Minister of Trade thanked the cocoa sector players for the efforts made over many years to keep cocoa farming upright, despite the difficult economic situation.
Luc Magloire Mbarga Atangana reassured them that the government could not abandon those who maintain one of the country's currency cocoa sources. He also insisted on the quality which must integrate considerations linked to forest deforestation, child labour, the integration of young people and women in the cocoa industry.
Recall that during the 2017-2018 campaign, Mbam and Kim, one of the main national cocoa production basins, marketed more than 3,000 tonnes of quality cocoa that has become a requirement of the international market. During the same season, national production was estimated at 264,253 tonnes, an increase of 4.2% over the previous season.