ATMs are a safe and modern way to make banking easier. With over 2,460 Ecobank ATMs across 36 countries and counting, ATMs have become a big part of the Ecobank banking revolution. It is now possible to deposit cash into any Ecobank account using an Ecobank deposit-enabled ATM.
The Pan-African bank has deployed the first cash deposit ATM at its Bonanjo-Douala branch, an innovation that aims at making banking easy for its customers. The Bonanjo ATM is just the first-born of a series of cash deposit ATMs that Ecobank will deploy around the country, with nation-wide deployment expected to continue throughout 2021.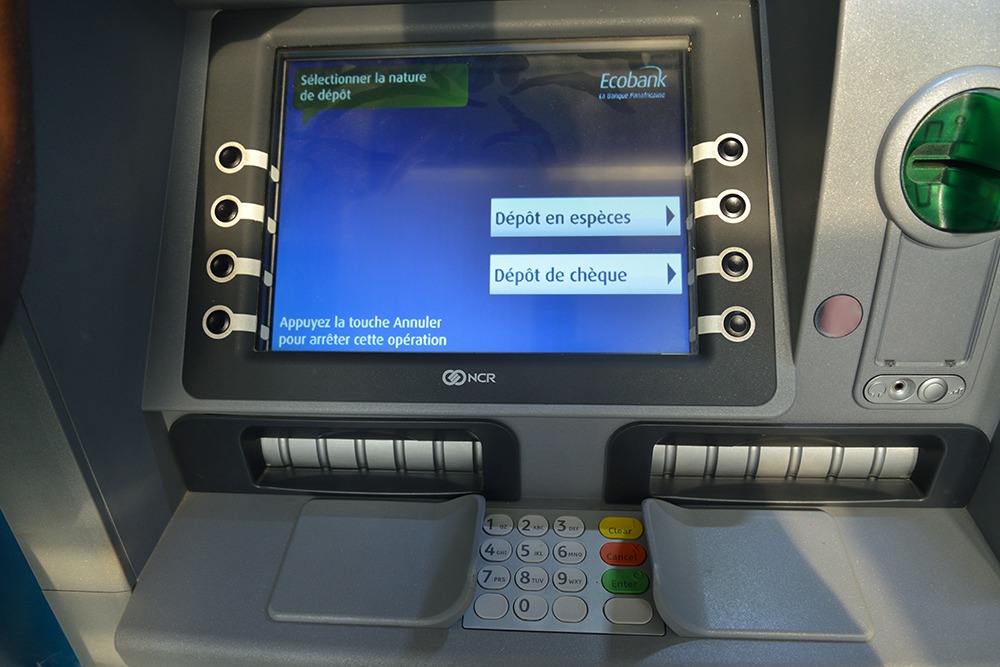 The digitalization of its banking services is also an opportunity for Ecobank to improve its customer experience by making it possible for customers to deposit money into their accounts without queuing at Ecobank branches.
It's a particularly handy innovation if the money intended for deposit is available in cash as you won't be able to deposit using the Ecobank mobile app. What's more, if you're using cheques, it may take longer for the bank to make your funds available using mobile deposits as compared to ATM deposits.
Truly, the Pan-African bank has indeed been on its toes in making banking easier for its customers. The recent launch of the Ecobank ATM Deposit functionality is, therefore, a testament to its unwavering determination to operate a fully digital banking system.
From the Ecobank Bonanjo-Douala ATM to the ATM in Commercial Avenue-Bamenda, this will allow any Ecobank customer to deposit money into their accounts or that of their loved ones in a few simple steps:
Select Ecobank Xpress Cash
Choose Deposit
Input your name, then select Continue
Input your phone number (E.g.671 23 45 67), then select Continue
Input beneficiary account number, select Continue and check the name of the beneficiary on the ATM screen
Select Cash deposit, then insert the banknotes and wait for the amount to be validated
Check the total amount, select Deposit and retrieve your receipt
As with ATM withdrawals at Ecobank, ATM Deposits are available in the two official languages in Cameroon–English and French.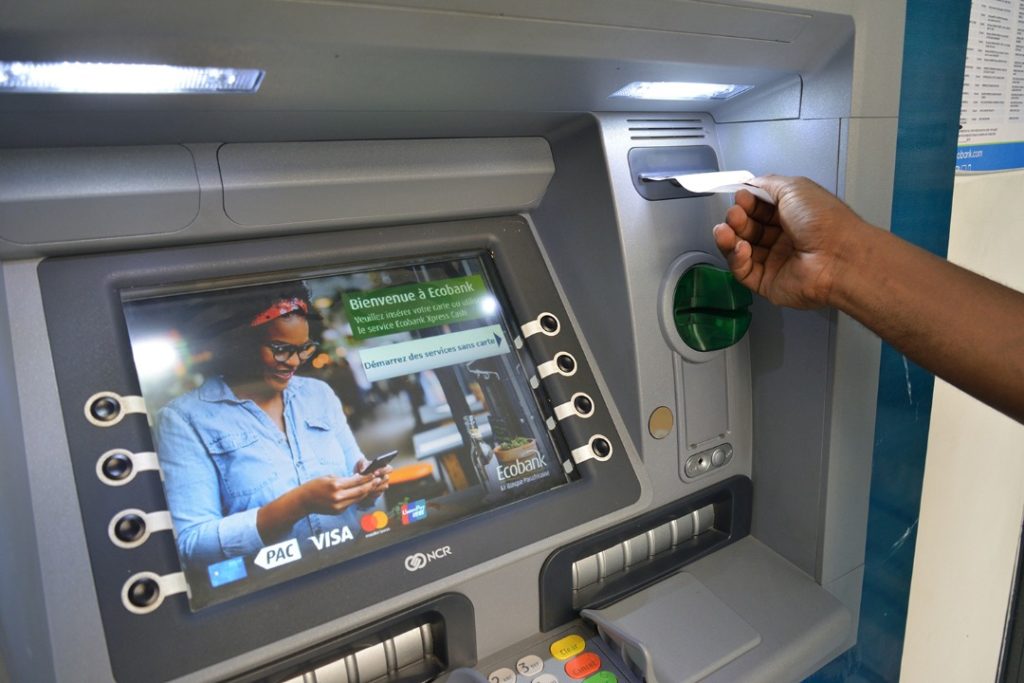 Ecobank is a Pan-African bank, with banking operations in 36 African countries. It is the leading independent regional banking group in West and Central Africa, serving wholesale and retail customers. Since its founding in 1985, the bank has grown to become one of Africa's leading banks in innovation and technological excellence.
Staying true to this mission, the bank in 2019, introduced Rafiki, an AI (artificial intelligence)-powered customer experience chatbot to better serve its customers. Last year, Ecobank took its customer experience improvement to the next level by launching Xpress Points, an opportunity for its customers to send and receive money without queueing in major cities of the country. In the same year, the bank won the 2020 African Banker Award for Innovation in Financial Services amongst other prestigious awards, thanks to the digitalization of its services and introduction of innovative approaches to banking.