The former governor of the former Katanga province, once a major player in the mining sector of the wealthy Katanga province, has been converted into a farmer for almost two years and has started farming. He injected 20 million dollars into an area of ​​15,000 hectares, the Mas hamba, located in the Futuka village 30 km from Lubumbashi, capital of Haut-Katanga, the province resulting from the division of the fragmented former Katanga. in four provinces.
Mashamba is a vast agrarian estate spanning thousands of hectares, larger than the city of Paris, owned by the businessman. Corn, as far as the eye can see, is the main crop, occupying more or less 11,000 hectares. The other 4,000 hectares are shared between the cultivation of soybeans and the animal park.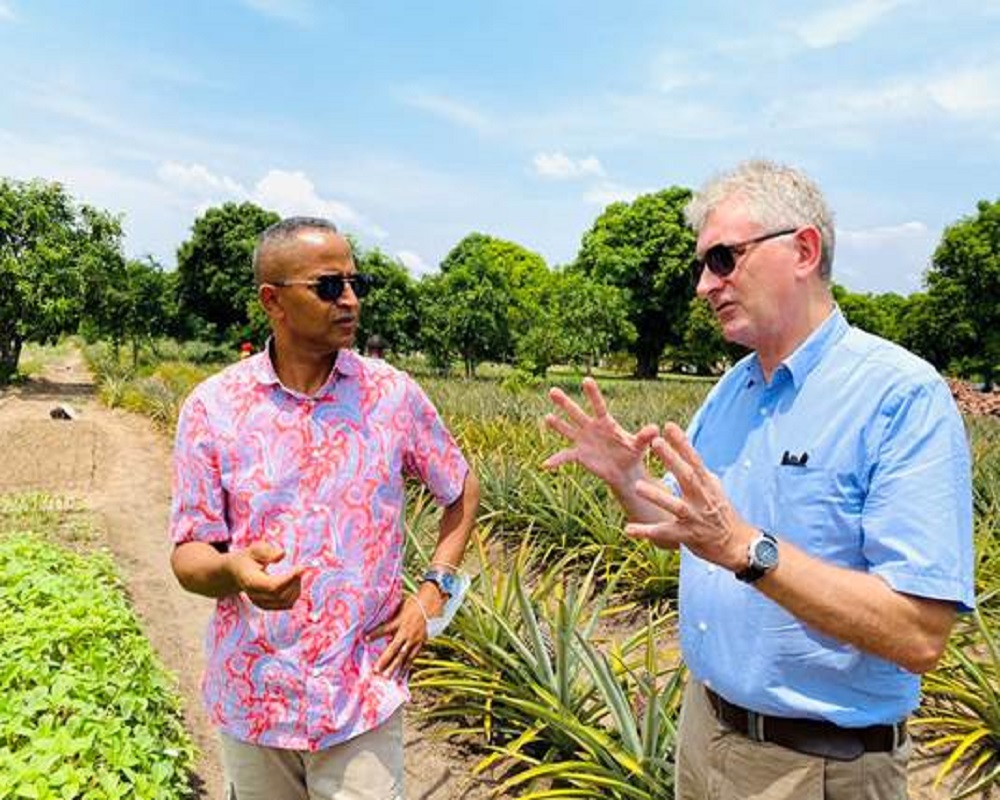 Mashamba is also a flour mill that collects the harvested corn, then grinds it and packaging it in 25 kg flour sacks. Mashamba flour is consumed in the Katanga area and in Kasai. The objective: to reduce the DRC's dependence on Zambia, in terms of corn flour and semolina.
The only problem with the flour mill is the electricity. Despite multiple requests from the National Electricity Company (Snel), Mashamba is not always supplied with electricity, and therefore has to use a generator. This situation is far from facilitating greater production. "Since we started in September 2018, we have been running on fuel. We have a generator and we are not yet connected to electricity. This is our cry of alarm! If we can be helped, we will be able to function better, "said one of the mill officials.
A businessman in the mining industry, Moise Katumbi Chapwe believed in the revenge of the soil on the basement, one of his relatives suggests. And the new farmer is adamant that it is possible to make the Democratic Republic of the Congo the breadbasket of Africa. But this requires awareness, determination, and also investing in human capital. He has already done this for years with the Tout Puissant Mazembe football club, which he has replaced in the elite of African football.