To materialize China's commitment to cancel part of the Congolese debt to the tune of thirteen million dollars, the Chinese Ambassador to Congo, Ma Fulin and the Minister of Finance and Budget, Calixte Nganongo, signed on 13 February in Brazzaville a related cooperation agreement.
The cancellation of Congo's debt is, according to the Chinese diplomat, part of the bilateral cooperation between the two countries. It will bring a breath of fresh air to the Congolese economy faced with various difficulties amplified by the coronavirus pandemic.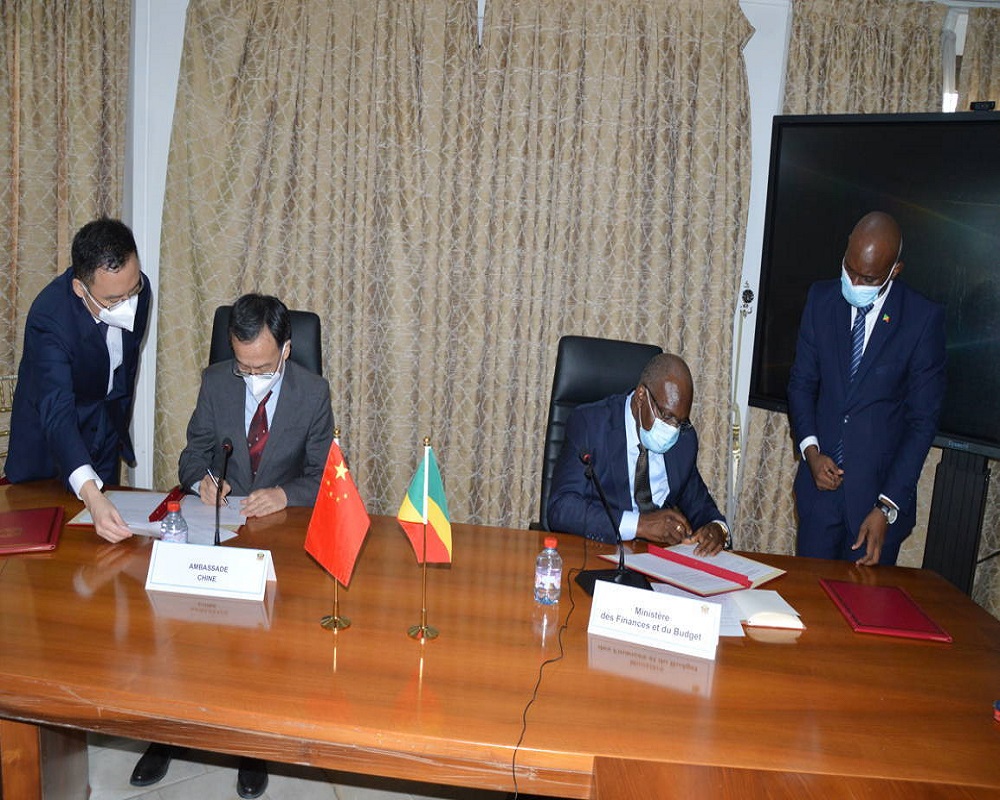 "It gives me great pleasure to have signed two cooperation agreements. These signed documents show, once again, that Sino-Congolese cooperation remains fruitful, despite the difficulties mainly caused by Covid-19. It also shows our determination to further strengthen our cooperation, "said the Chinese Ambassador to the Congo.
In addition to the agreement on debt cancellation, another cooperation agreement on economic and technical aspects was also concluded between the two parties. It relates in particular to the granting by China of a new donation of around CFAF 35 billion.
Explaining its nature, Ma Fulin said, "This is not the first time that China has donated to developing countries, including Congo. It is simply a question of strengthening cooperation between our two countries through projects that support the development of the Congo. With Covid-19, the international community must strengthen solidarity and cooperation in the health field to guarantee human security. "
Thanking China for its support, the Minister of Finance and Budget, Calixte Nganongo, noted that "the signing of these two agreements testifies to the vitality of cooperation between our two States. On behalf of the Congolese government, I am happy and thank you. "