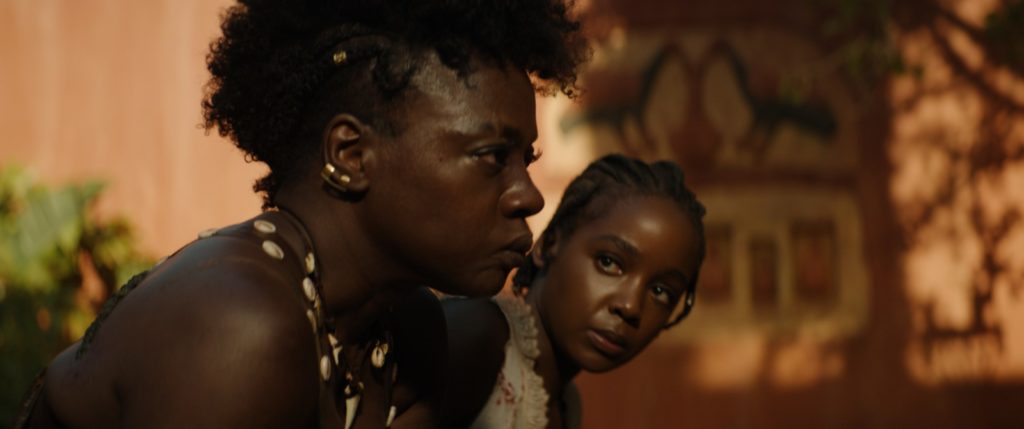 "The Woman king" according to the Quebec title, is a big Hollywood production that plunges us into the incredible story of the female protectors of the Dahomey Kingdom two centuries ago.
The film with its mythical allure is convincing and yet, Gina Prince-Bythewood, the director, had a hard time convincing the producers to invest a large budget in it. It is finally the success of "Black Panther" inspired in part by these women warriors that convinces the producers to go ahead..
These women warriors, the Agojié, really existed from 1823 in the Dahomey kingdom in West Africa. Their presence in a patriarchal society is surprising. As can be seen in the film, they were trained in warfare and ready to defend the Kingdom. The Agojié came from all social classes, shaved heads and a unique character, they were between 20 and 25 years old.
Viola Davis, Thuso Mbedu and Lashana Lynch play the roles of the main female warriors, General Nanisca, Nawi and Izogie respectively. The film brings to life the skills and fury of these women that have never been matched; through General Nanisca, who trains a new generation of recruits and prepares them for battle against an enemy determined to destroy their way of life. The film also brings to life the triangular slave trade and the girls' battle to protect their own.
The Woman King is the first Afro-feminist film to be so widely produced.