The government of Chad and the Shereefian kingdom have signed six cooperation agreements. They are focused in the areas of diplomacy, agriculture, energy, information and communication, culture and tourism.
It was at the end of a long meeting between the Minister of Foreign Affairs, African Cooperation and Moroccans Residing Abroad, Mr. Nasser Bourita, and his Chadian counterpart, Amine Abba Siddick, currently visiting from work in the Kingdom, that the agreements were signed.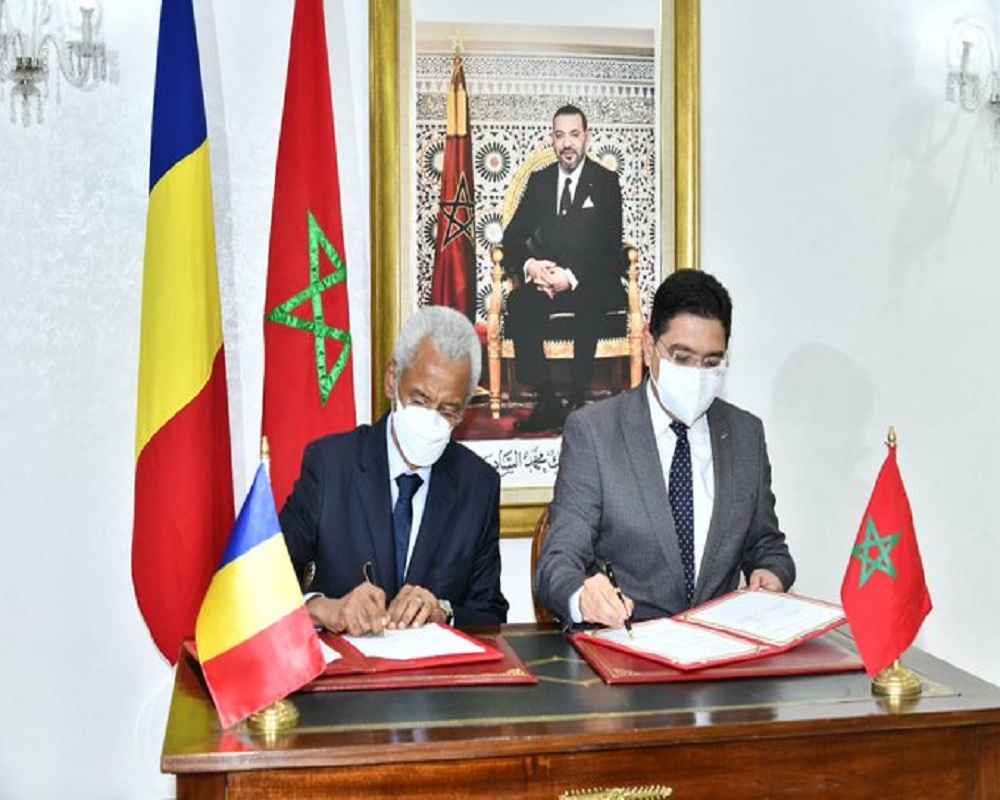 Six cooperation agreements aimed at strengthening cooperation between the two friendly countries were signed in Rabat. The first agreement aims to abolish visas for holders of diplomatic, service and special passports of the two countries. Secondly, it is a framework cooperation agreement which aims to establish the general framework for cooperation in the fields of agriculture and livestock.
Another framework cooperation agreement is in the field of development of the energy and mining sectors, through the exchange of experiences and expertise between the two parties. Then comes a cooperation agreement on training in the fields of information, communication and documentary information sciences.
A memorandum of understanding and cooperation in the field of culture, aimed at strengthening cultural exchanges by bringing the cultural institutions of the two countries closer together and encouraging the establishment of cooperation agreements between them. There follows a memorandum of understanding for cooperation in the tourism sector which aims to strengthen the exchange of experience and expertise in this field.