The Cameroonian entrepreneur has just set up Oxynnet, a system of connected medical oxygen production stations. The pandemic of Coronavirus which continues its worrying progression on the national territory has revealed, the many flaws and failures that the Cameroonian health system contains.
In these difficult times, we were especially able to realize the scarcity, even the inexistence, of a certain category of medical equipment, in particular medical oxygen, essential for patients in respiratory distress. In the few hospitals where it is available, the cost is too high for less fortunate patients. In some public health establishments, patients pay 10.000 FCFA for an hour of breathing.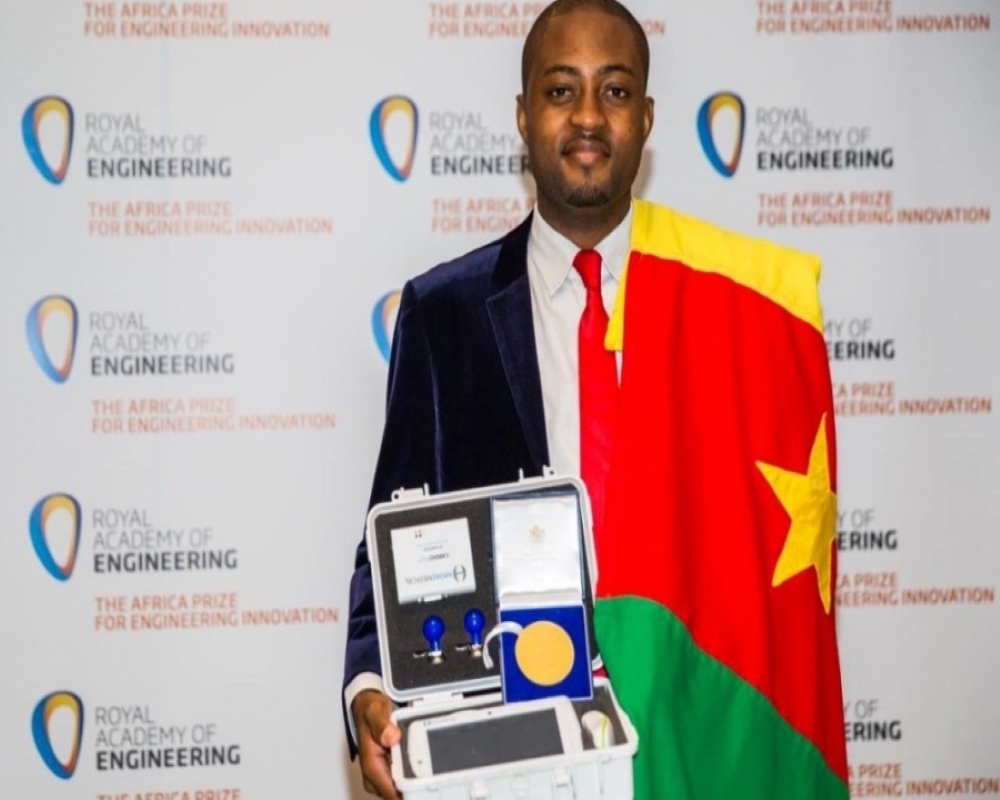 To remedy this situation, Arthur Zang, the inventor of Cardiopad, designed Oxynnet (Oxygen National Network), a system of connected medical oxygen stations, capable of continuously producing an oxygen concentration of 95%, at from ambient air.
"It works with electricity, and also has a solar power circuit and a battery. According to the designer, the station can supply oxygen to more than 10 patients simultaneously and has a production capacity of 60 litres of oxygen per minute. "
Zang further explains that "The oxygen is compressed in one or more cylinders, to be distributed to the various patients connected to the network by tubes. Sensors measure consumption for each patient. Each station has the particularity of being able to be controlled remotely from an application." This revolutionary device was designed locally by Hilmore Medical, owned by Arthur Zang.
Athur Zang is the Computer Science Engineer and a Researcher in Biomedical Engineering. He is also the Chief Executive Officer of Himore Medical. As a student, Arthur discovered that there were only 60 cardiologists for 22 000 000 inhabitants in Cameroon. To solve this problem, he invented the Cardiopad six years ago.
The Cardiopad is the first African medical tablet that allows performs electrocardiograms and telemedicine. Since 2015, the Cardiopad is available and used in hospitals around the world. The device is manufactured by Himore Medical, a medical devices manufacturing company create by Arthur. In 2016, he designed and launched the Africa Cardiac Care Program which is a Pan-African health care program allowing patients from a low income background to benefit from full cardiac screening at least once a year.