With unanimous support from the Houston City Council on March 24, Mayor Sylvester Turner appointed the Office of Business Opportunity (OBO) Advisory Board Raoul Keddy. He is amongst five Africans named to this body.  Comprised of representatives from the business community, the Advisory Board will assist OBO in advancing its mission to cultivate a competitive and diverse economic environment in the City of Houston, with special emphasis on historically underutilized businesses and disenfranchised individuals.
"The OBO Advisory Board is comprised of outstanding individuals with the insight, experience and dedication to helping provide equal access and opportunities to Houston's entrepreneurs and the minority, women and small business community," said OBO Director Marsha Murray. "On behalf of the entire OBO team, I am grateful for their time and commitment to helping us execute our mission and meet our goals."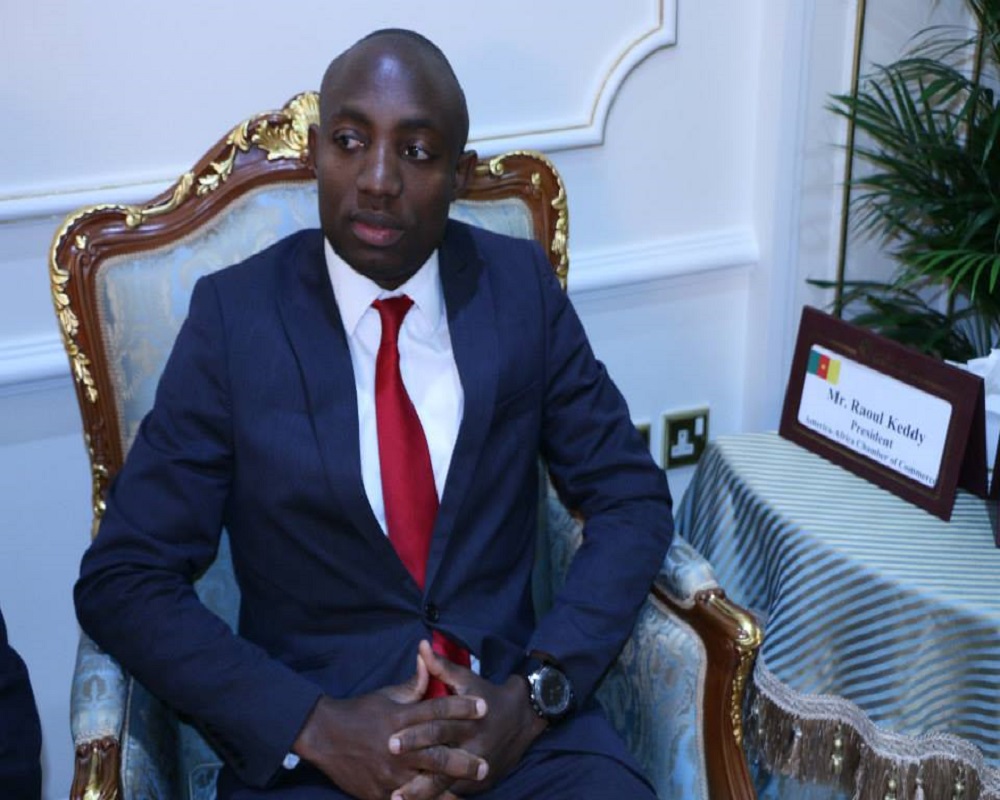 Raoul Keddy is an international business & affairs consultant, government Relations & public affairs expert, speaker and lobbyist. He is the Founder & Managing Director of Raked Intl LLC. Through Raked Intl LLC, Raoul has been instrumental in developing strategic plans, establishing key partnerships, facilitating negotiations and organizing trade mission trips. Keddy has helped to established trade mission trips to Africa, the U.S.A, Qatar, Dubai, China and Europe.  In his role with Raked Intl LLC, Raoul also provides his expertise in public affairs, business development and government relations.
Raoul Keddy is also the founder of Afro Week, an organized series of events designed to pay homage to the African culture through business, entertainment, art and the overall experience of the African way of life. Afro Week is a week of events that celebrate Africa drawing guests from around the world.   He is also the business manager of the NBA player Luc Mbah A Moute. 
Raoul Keddy serves on the boards of numerous organizations, including the Global Business Council, Africa Progress Council. He served as a board member of the Mayor of Houston's International Trade and Development Council.  He has been very active in promoting global efforts for bilateral trade, commerce, economic development, education and cultural exchange.  As an international speaker, Raoul has given numerous presentations focusing on topics such as global investment, entrepreneurship, economic development and doing business internationally.
Keddy also serves as a motivational speaker and gives his inspirational story to help people overcome challenges as they relate to business development and management.  He fluently speaks and writes in French and English. Raoul has travelled the world as part of high-level delegations and global projects for business development and economic growth.   He has been on the host and organizing committee of prestigious national and international events.  Keddy has been featured on many global media outlets and is the recipient of several distinguished awards and medals.
He was born in Cameroon, Africa and obtained a B.A. in Communication at the University of Douala. He also studied Business Management at ITT Institute. Raoul currently lives in Houston, Texas. He also served in the United States Army and was deployed to Iraq in 2011 to support Operation New Dawn.