Freddy Tchala, a man with an extraordinary career, now takes the helm at Activa Assurance, marking a significant milestone in his remarkable journey. Endowed with a profound understanding of international markets, he has garnered years of experience within renowned multinational corporations, with his academic qualifications paving the way for his ascent to the pinnacle of management and marketing.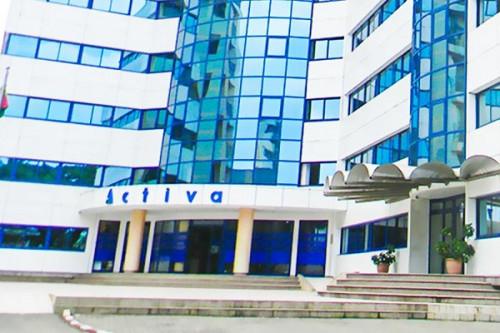 Freddy Tchala's academic journey is truly remarkable. It commenced with the attainment of a Master's degree in Social Sciences, Management, and Economics from the University of Central Africa in his native Cameroon. Eager for further enhancement, he expanded his horizons by securing a Master's in Business Administration and Management from the University Paris 1 Panthéon-Sorbonne. Continuing in France, he further specialized in business management, earning a Global Executive MBA from the IAE Paris – Sorbonne Business School.
Armed with these robust academic foundations, he dedicated his skills to prominent corporations. He cultivated invaluable expertise in management and marketing during his tenure at British American Tobacco, a major player in the consumer goods sector, which led him to traverse between France and Cameroon.
In 2002, he embarked on a rapid ascent when he joined the MTN Group. Within just three years, his acumen in strategic management and undeniable leadership saw him appointed as the Chief Marketing Officer. He played a pivotal role within the MTN Group, often being entrusted to lead subsidiaries in various countries. Consequently, he assumed the role of CEO at MTN Guinea in 2008, followed by MTN Congo in 2011, consistently maintaining a prominent position in the hierarchy. In 2015, he ventured into the promising market of Côte d'Ivoire, where his visionary leadership sparked substantial growth for MTN. He remained in this position for four years before returning to Cameroon.
Following his tenure in the consumer goods and telecommunications sectors, Freddy Tchala diversified his skills by joining a firm specializing in business management, intelligence, and engineering. There, he assumed the role of Managing Partner at Oyem Management Intelligence & Engineering.
The Activa Group, a major player in health insurance, pensions, savings, and risk management, now enters a new era under the guidance of its new manager. Freddy Tchala, armed with his impressive and diverse background, embraces this new challenge with the determination that defines him, aiming to propel Activa to new heights that extend far beyond the boundaries of sub-Saharan Africa.