In an information note made public by the CRTV this Friday, June 5, 2020, Edou Alo'o Cyrill, the Director General of the Budget announces that the President of the Republic, Paul Biya signed on June 3, an order modifying and supplementing certain provisions of the 2020 finance law.
In this manifesto, it is specified that due to the current health crisis, the Head of State has decided to lower the state budget for the year 2020. The latter therefore goes from 4,951.7 billion FCFA to 4,409 billion FCFA, a reduction of 542.7 billion FCFA. In addition, indicates in addition to the information note mentioned above, the budget will be refocused on the fight against Covid-19 with the creation of a special allocation account called "National Solidarity Fund for the fight against coronavirus and its economic and social repercussions ".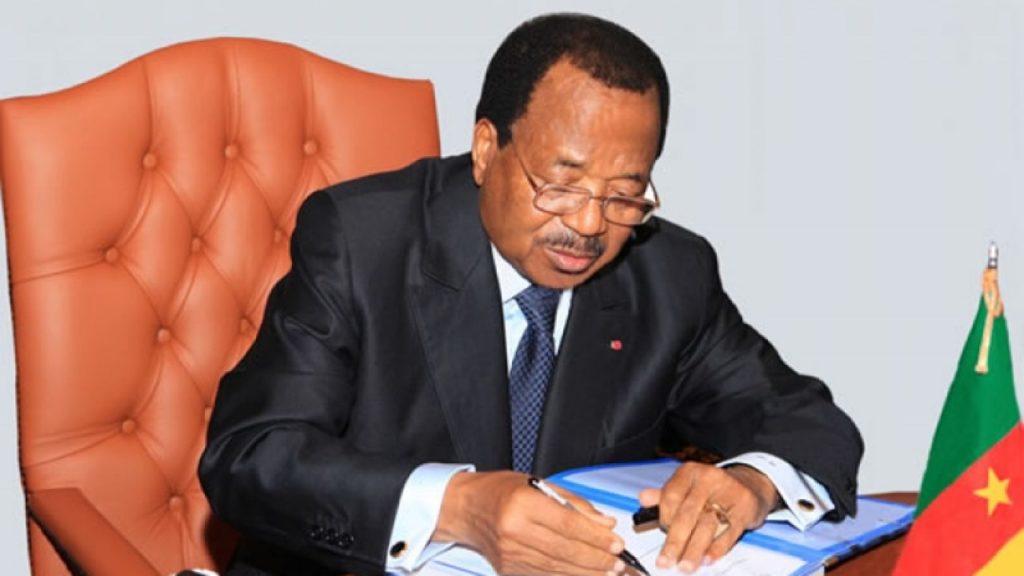 "This fund is funded to the tune of FCfa 180 billion in the second half of 2020. The expenses borne by the said fund must contribute to the achievement of the objectives set out in the global response plan against the coronavirus pandemic", reads the document signed by Edou Alo'o Cyrill.
These include health costs related to the fight against the Covid-19 pandemic, in particular those relating to active case finding, patient care and administrative measures for social regulation, as well as those carried out in favour of the vulnerable and affected by the health crisis at Covid-19, namely: the establishment of a solidarity fund in support of street children, the extension of the social safety nets program, the development of lessons distance lessons, distribution of educational tools and supports in rural areas.
The National Solidarity fund will also take into account funding and research and innovation in the context of the fight against the coronavirus, more specifically the development of research and local production of essential pharmaceutical products as well as the pursuit the clearance of stocks of VAT credits and the acquisition of agricultural inputs in order to reduce food dependence