The infrastructure, which is considered to be the largest commercial center in Central Africa, cost CFAF 50 billion for the first phase of its construction. After the opening of the French retail chain Carrefour on November 17, 2020 at the Douala Grand Mall (DGM), the Prime Minister, Joseph Dion Ngute, officially opens the infrastructure on December 17, 2020 in Douala.
Launched on April 11, 2018, the first phase of this 18,000 m² complex located on the edge of Douala airport, has been completed since July 2020 by the South African company Raubex. It includes a multiplex of 5 cinema theaters with 1000 seats, a supermarket (Carrefour) with an area of ​​3000 m², a spa and a beauty show spread over 750 m2.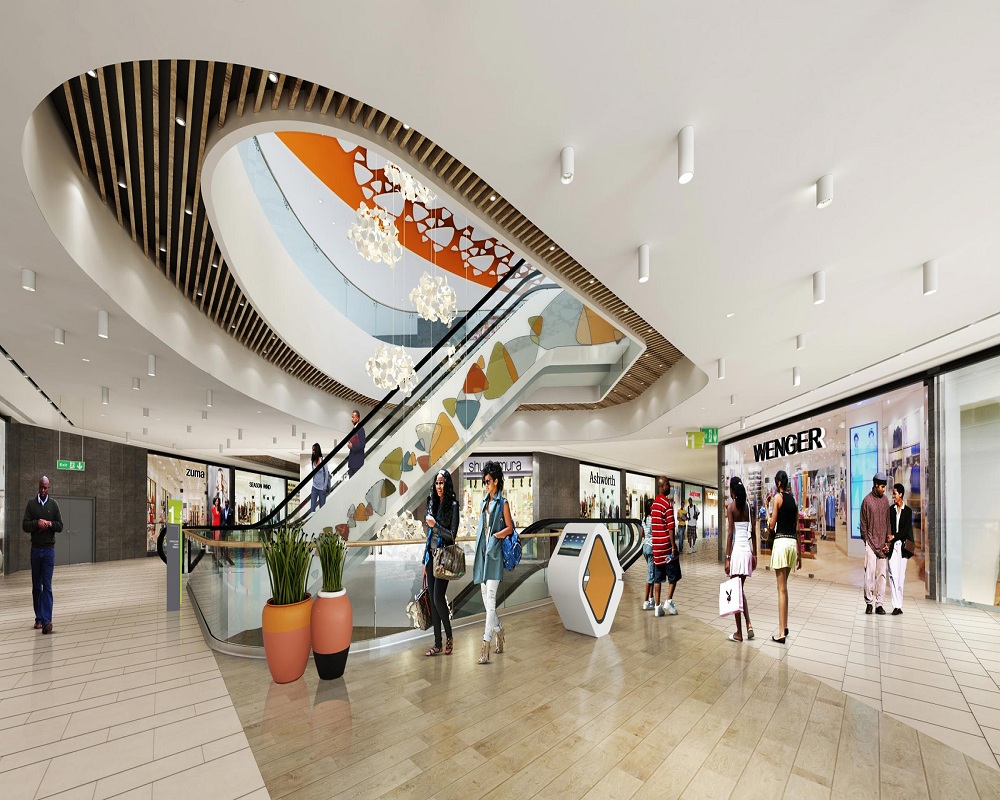 The shopping complex also includes a 640-car parking lot, 22 restaurants, a leisure centre, 160 stores, shopping areas and boutiques. But also spaces reserved for banks, mobile phone companies, telecommunications and pharmacies.
The project team indicates that the second phase of the project is preparing calmly and the 30 billion FCFA for its implementation have already been mobilized. It will include a huge business park in which a 5-star intercontinental hotel will be built. With an investment of more than 80 billion FCFA, the DGM is the result of cooperation between Cameroon and Great Britain, through the investment fund Actis and the Craft group, controlled by the Cameroonian engineer Mathurin Kamdem.
The mall is expected to generate 4,500 jobs. This ultramodern shopping center with 18,000 m2 of leasable area is dedicated to entertainment, leisure and shopping. With its 300,000 visitors expected per month, the DGM aims to revolutionize retail trade in Cameroon.